Our rings will not be numbered - they will be named with our sponsors names.
Apologies, this is the clearest we can get the picture.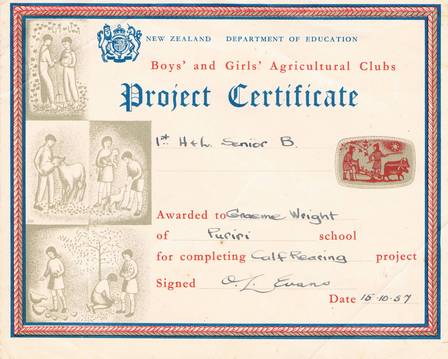 Animals will be divided into late and early. The committee reserves the right to set the cutoff date to ensure even sized classes in each ring.
Children will be divided into junior, intermediate and senior - for lambs.
The beef section will remain separate - except for Championship Leading, where they will compete for Champion with the dairy animals (after first having their own leading class).
Dates for lambs - 1 July to 1 September 2012
Dates for calves - 1 June to 1 September 2012
Our rules and ring set up:
Rules - click this for link.
These will differ from other regions.
One of the differences is in leading. Lambs, Kids and Calves have the same course. There are three pegs, the animal walks to the first peg. The peg remains on the left of the child and animal, and they turn. A a peg in the middle, the child and animal must stop in a controlled manner for three seconds. They then move to the next peg, the child and the animal go to the left of the peg, and circle the peg, walking in a straight line to the exit.
If this is confusing, or you need clarification, please talk to the ring stewards before classes commence.